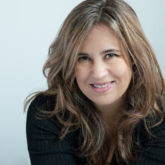 Welcome to my website!
I'm Sarah-Jane Allen. My studio is based in Lidcombe, a suburb of Sydney, Australia, and I specialize in nature, wildlife and pet photography.
I've been passionate about photography since I first picked up a camera in high school (back in the days of film and darkrooms). Over the years I've dabbled in a number of different photographic genres, but have always come back to my first love of nature images. In the last few years I've been focusing on this area and have been lucky enough to have won a number of awards and been published in a variety of media outlets.
All of the images on this website are available as wall prints. I also do tailored pet photography portrait sessions as well as hold workshops helping others improve their nature photography.
Finally, a sadly necessary postscript in the current climate: I endeavour to be highly ethical in my wildlife photography. I would never bait animals and will always leave the area if the animal shows any sign of stress at my presence. The only intervention I've undertaken (and hope more do) is to plant my garden with native plants to bring in local bees, birds and other critters as well as make sure there's water available in the hotter months.
I hope you enjoy browsing my site and if you've got any questions about the subjects, prints, pet sessions or workshops I'd love you to email me at sjallen@sjallenphotography.com.au
SJ
Awards and Commendations:
2018

Cumberland Art and Photography Awards

: Winner of Community Art Award for "Outside and Inside"
2018

Cumberland Art and Photography Awards

: Highly Commended for the photograph "Blue-Banded Bee"

2017 Cumberland Art and Photography Awards: Winner of Community Art Award for "Branching Out"

2017 Cumberland Art and Photography Awards: Highly Commended for the photograph "The Aphid Farmer"

2016 Cumberland Art and Photography Awards: Winner of the People's Choice Award (Photography) for "Parched Paper Wasp"
2014 Finalist Australian Geographic ANZANG Nature Photographer of the Year for "Boatload of Mangroves"
2013 Winner Auburn Mayoral Photographic Award for "Into the Light"